Growing lavender and organic farming
A local tradition
Growing lavender and organic farming is at the heart of what we do, and Mayfield Lavender was proud to pioneer the revival of Lavender growing in the traditional home of Lavender in the UK. We started our project 2002 and opened to the public for the first time in 2006. We are very proud that we grow our lavender on one of the same fields where it was originally grown in the 18th and 19th centuries. 100 years ago, Banstead and surrounding areas were home to a thriving industry which supplied companies such as Yardley, Potter & Moore and others who were famous across the globe. Lavender was a premium product, but sadly, as suburbia encroached and lavender went out of fashion, the miles and miles of beautiful blue fields disappeared.
Until recently, that is! Mayfield Lavender has not only revived appreciation of lavender, but has brought organic farming to the tradition.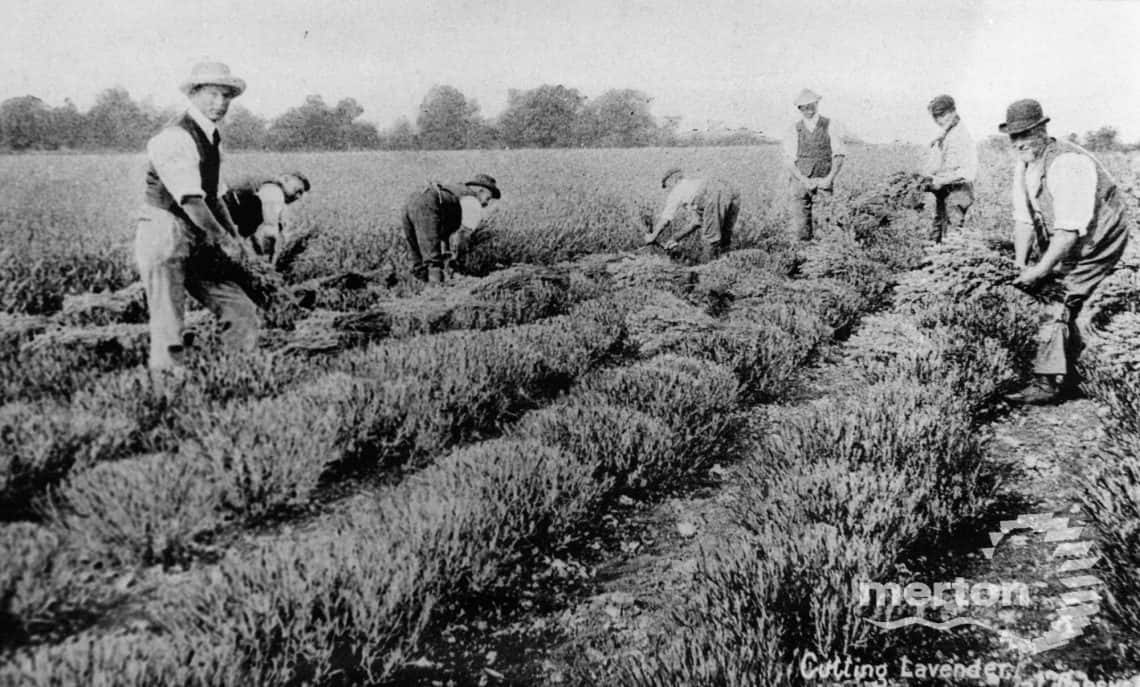 Dedicated to organic farming
Organic farming is a huge commitment and its principles are an integral part of Mayfield Lavender's values. All of our weed control is done by hand which is an enormous and never-ending job! As a result, our lavender and its oil are free of agricultural chemicals and their residues. Our field is also a magnet for many species of insect and bird and you will appreciate the biodiversity when you visit – be it butterflies, bumble bees and honey bees, pheasants or the family of kestrels that has made our field home for a number of years.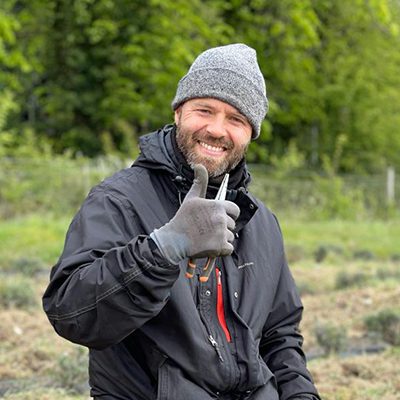 Varieties of lavender grown by us
The chalky soil and mild weather in the area are perfect for lavender growing. We grow two varieties of lavandula angustifolia (English lavender): Folgate and Maillette. We also grow an hybrid variety of lavandula x intermedia, called Grosso.
Lavandula Angustifolia (English lavender)
Lavandula angustifolia has narrow leaves and short stems with flower heads that are barrel-shaped. Folgate and Maillette are two of the highest quality varieties of English Lavender and are characterised by their amazing iridescent blue colour and sweet cosmetic scent.
Lavandula x Intermedia (Grosso)
We also grow Grosso which is a hybrid plant that is the result of a natural cross-pollination of Lavandula angustifolia and spike lavender. Grosso lavender has larger leaves, longer stems and larger flower heads that are pointed at the tip. Its stem carries three flower heads which consequently yield more oil. The oil produced from this plant is called lavandin and it has a stronger camphoracious fragrance profile.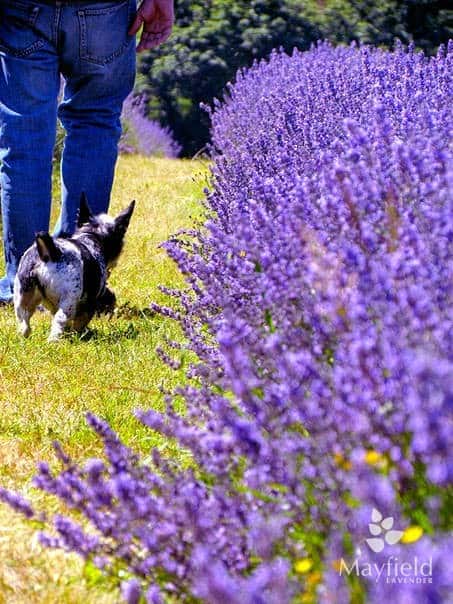 Sustainability
Here at Mayfield, we recognise that it is important to play our role in making the world a better place, and that it is a critical time for our planet.  Here are some of the things that we are doing, and hope that you will support us when visiting our Farm and Nursery:
We have planted native wildflowers, as we want to encourage the bees and butterflies to see our beautiful farm too!
We have 20 beehives which produces our delicious pure organic honey
Our Lavender Farm is free from pesticides and harsh chemicals
We are limiting the use of plastic wherever possible, replacing plastic with glass
Our food packaging is compostable and recyclable
We are starting to replace our plastic flower pots with 100% recyclable pots
We have packaged our fragrant, organic products using sustainable materials wherever possible
Our diffusers, room sprays, pillow mists and candles all come packaged in paper and glass, making them completely recyclable.
Our Candles are made from soy wax, which is a much more sustainable option compared to paraffin wax (which is derived from petroleum)
Our Lavender Soaps are packaged in paper and made from coconut oil and palm oil from sustainable and certified plantations
Our products are also vegan (apart from beeswax) and cruelty-free. Check out some of them here
We grow as much on our Farm as possible – our Lovely Mayfield Apple juice is made from the apples in our orchard and Brendan's Very Tasty Lavender & Plum Jam is also made from the plums that we grow ourselves
Not only that but we have also planted 2000 trees across our two sites