Mayfield Lavender Gift Shop & Glasshouse Cafe
Address
139 Reigate Rd (near Driftbridge Audi Garage), Epsom KT17 3DW
Directions
By car you can use Google Maps or a Satnav to get to the postcode KT17 3DW (139 Reigate Road)
By public transport you can take a train from London Victoria to Epsom and then catch a 166 bus from the clocktower in Epsom. Get off at the Driftbridge stop and we are 100m from the railway bridge.
Opening Times
Opening hours are Monday to Saturday 9am to 5pm. And on Sunday 10am to 4pm.
Gift Shop and Glasshouse Cafe
Our second location is our Gift Shop and Glasshouse Cafe based in Epsom which is open all year round.
The site is based on 12 acres of land which includes lavender, an orchard, and also the home of a 250 open air theatre. Details here
From here we sell our full range of our lavender products including our organic lavender oils, home fragrance and toiletry ranges as well as delicious lavender foods, plus our lavender plant varieties and garden accessories. We also have lots of non lavender goods too!
Coffee and catch up
From family and friends to dog walkers and cyclists, The Glasshouse Cafe is a great place to meet for a coffee and catch up and of course free and easy parking!
Our menu is available 7 days a week from Mondays to Saturdays (09:30 to 15:30) and on Sundays and Bank Holidays (10:00 to 15:30). We offer Croissants, Sausage, Egg or Bacon filled baps, Sausage or Vegan Rolls, hot or cold Sandwiches, Paninis, Salads and a delicious selection of cakes and sweet treats and of course our signature Lavender Cream Tea. We also have a great choice of  teas and coffees, soft drinks, fruit juices, beers and wines.
Unique gifts and ideas
We sell our high quality range of lavender toiletries made with the beautiful organic lavender oil from our farm. We also sell our full range of traditional gifts such as lavender sachets, bunches of lavender and lavender wreaths. Our delicious lavender food includes lavender teas, lavender all-butter shortbread and crumbly lavender fudge. We also sell unusual items for home and garden – Come and check us out or you can order from our online shop.
Plants and advice
We can help you choose the right lavender for your garden and offer advice and tips on how to keep it healthy and looking its best, year after year. Our plants are grown on site in our glasshouses and expert advice is always to hand! As well as a wide choice of Lavender varieties, we also sell a selection of your favourite garden perennials plus a range of decorative garden ornaments and furniture.
Orchard
Our beautiful orchard is situated behind our gift shop and is a mini oasis of serenity. It has over 500 established plum and apple trees. We manage our orchard carefully to protect the welfare of the trees and the many insects and birds that visit them. The apples we produce are used to make our Mayfield Apple Juice and our unique 'BrendyBoy Jump Up Lavender Cider', as well as lavender jelly and lavender chutney.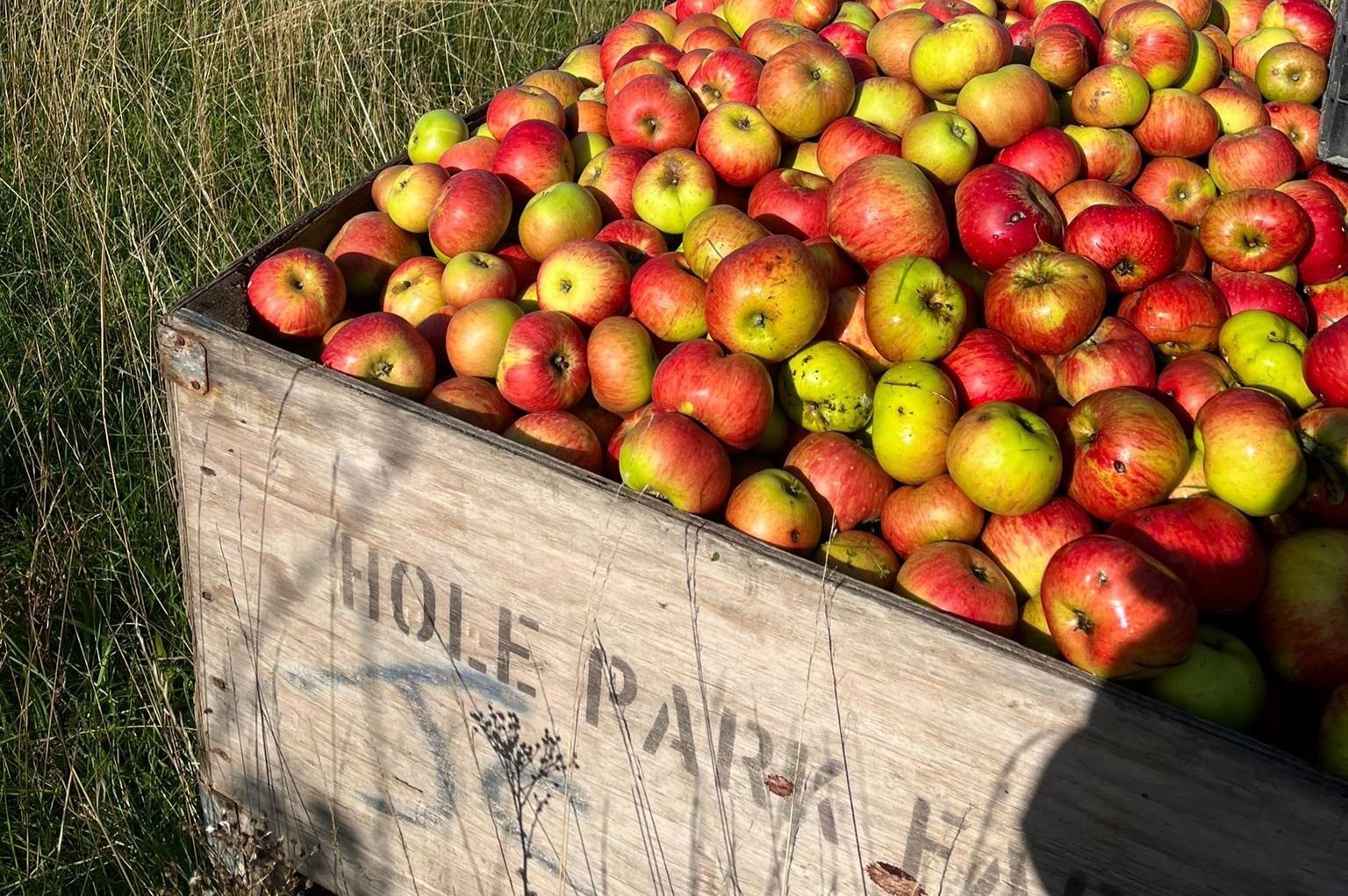 Christmas Shop
We love to get into the Christmas spirit each year and deck our shop with every kind of decoration, ornament and gift! Our Christmas Shop opens in November and sells a range of lovely and unique gifts and hampers including our toiletries made with our organic lavender oil, culinary treats and beautiful lavender wreaths. And as Christmas wouldn't be Christmas without a tree, we sell top-quality, non-drop Nordman trees with free local delivery. Come and visit our Christmas Tree forest and select the tree that's right for you and your home!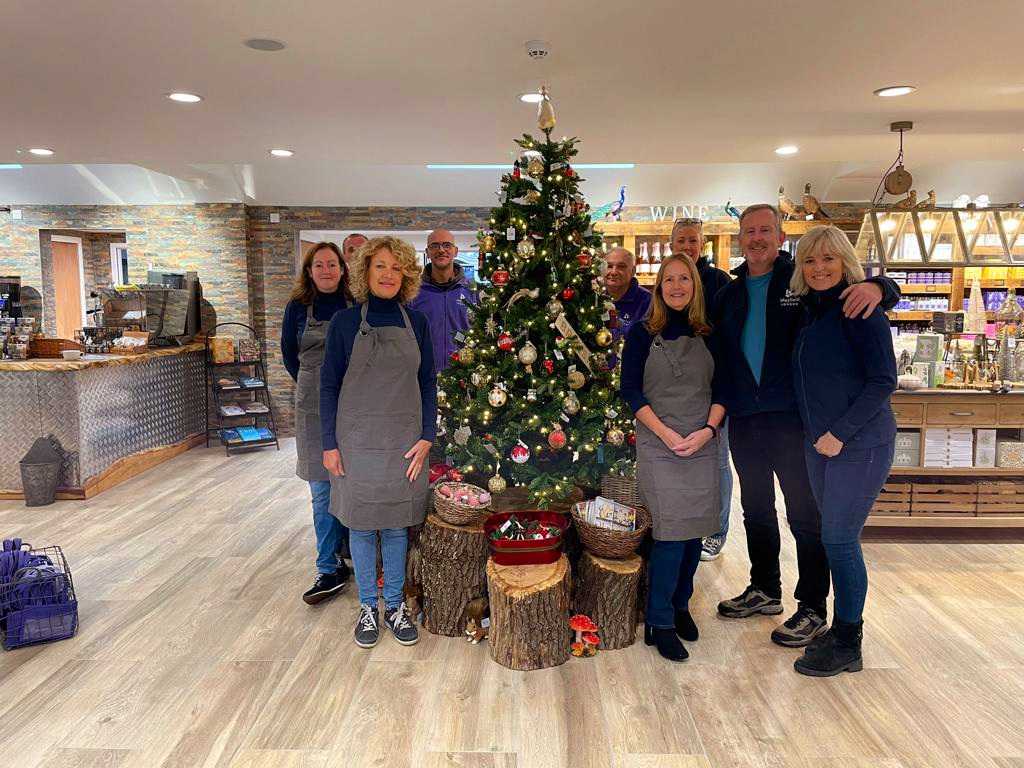 Professional Photography
We encourage casual and fun family photos and we do not make a charge for this. If you wish to visit our farm for the purposes of wedding photography, model or landscape photography, library photography or portrait photography or any other commercial photography then you will be required to register at our shop and pay a small fee before you commence.
Details are available on this link: Professional Photographers Registration (Terms and conditions apply)
If you would like to talk to us about commercial filming or other use please email customerservice@mayfieldlavender.com or call us on 07503 877 707.