Please be aware that Mayfield Gift Shop and Coffee Bar will be closed on Easter Sunday (9th April).
Thank you.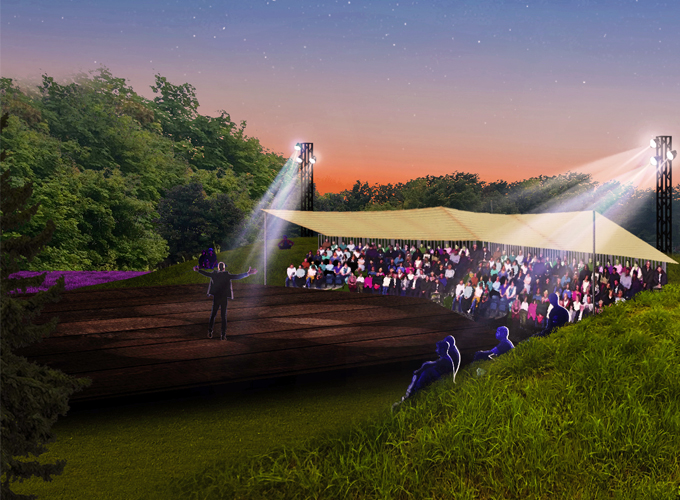 Experience a theatre like no other at Mayfield London this summer.
New for 2023 is a 250-seat open air lavender theatre at the home of our beautiful new gift shop and cafe in Epsom (not to be confused with our farm in Banstead).
The Lavender Theatre, based amidst a field of lavender, will open for its inaugural summer season this July and then become home to an annual season of plays and musicals.
The theatre has been co-founded by director Joe McNeice, Mayfield owners Brendan and Lorna Maye and Jonathan Muir.
What's On
The inaugural season will open with Irving Berlin's classic musical 'Annie Get Your Gun' from July 17, with new direction and choreography by Simon Hardwick ('My Fair Lady').
The launch of the theatre will see the completion of a significant investment into Mayfield London's Epsom site, which already boasts a brand new shop, coffee bar, and a full service glasshouse restaurant due to open alongside the theatre this summer.
More than just a theatre visit
Joe said: "This will be more than just a visit to a theatre. Audiences will be to book a picnic to enjoy among the blossoming rows of lavender as the sun begins to set, before taking their seats in our theatre.
"The whole place looks incredible, just walking about the site is a real treat for all the senses, so our shows have to compliment their surroundings and match the sophistication that the natural landscape has set for us."
Joe worked behind the scenes at London's 'Immersive Great Gatsby', and was Regent's Park Open Air Theatre's Visitor Services Manager until 2022, after graduating from the University of York in 2018.
A landmark location for the Surrey arts
Passionate about developing new shows, particularly musicals, he added: "With no public funding or grants to help us achieve this mammoth project we are relying solely on our Box Office income to build the Lavender Theatre into a profitable business, but we believe that creating a new producing theatre, a proper landmark location for the arts in Surrey, is something worth the investment, for both the local community and the wider industry.
"The location is perfect because it's actually very close to London, but far enough away to have its own identity, which will give us the opportunity to develop work without the vast expense and pressure that comes with opening new shows in the capital. It's an incredibly exciting opportunity."
Brendan added: "We are delighted to work with Joe and Simon to bring a West End quality musical production to our refurbished Epsom Plant Nursery and Cafe.  It's a big step for Mayfield and we are hoping it will be a big hit with our visitors and a great addition to the Surrey summer events calendar."
How to buy tickets
Tickets are now on sale at Mayfield Lavender in Epsom, where no booking fee is charged, or online at www.lavendertheatre.com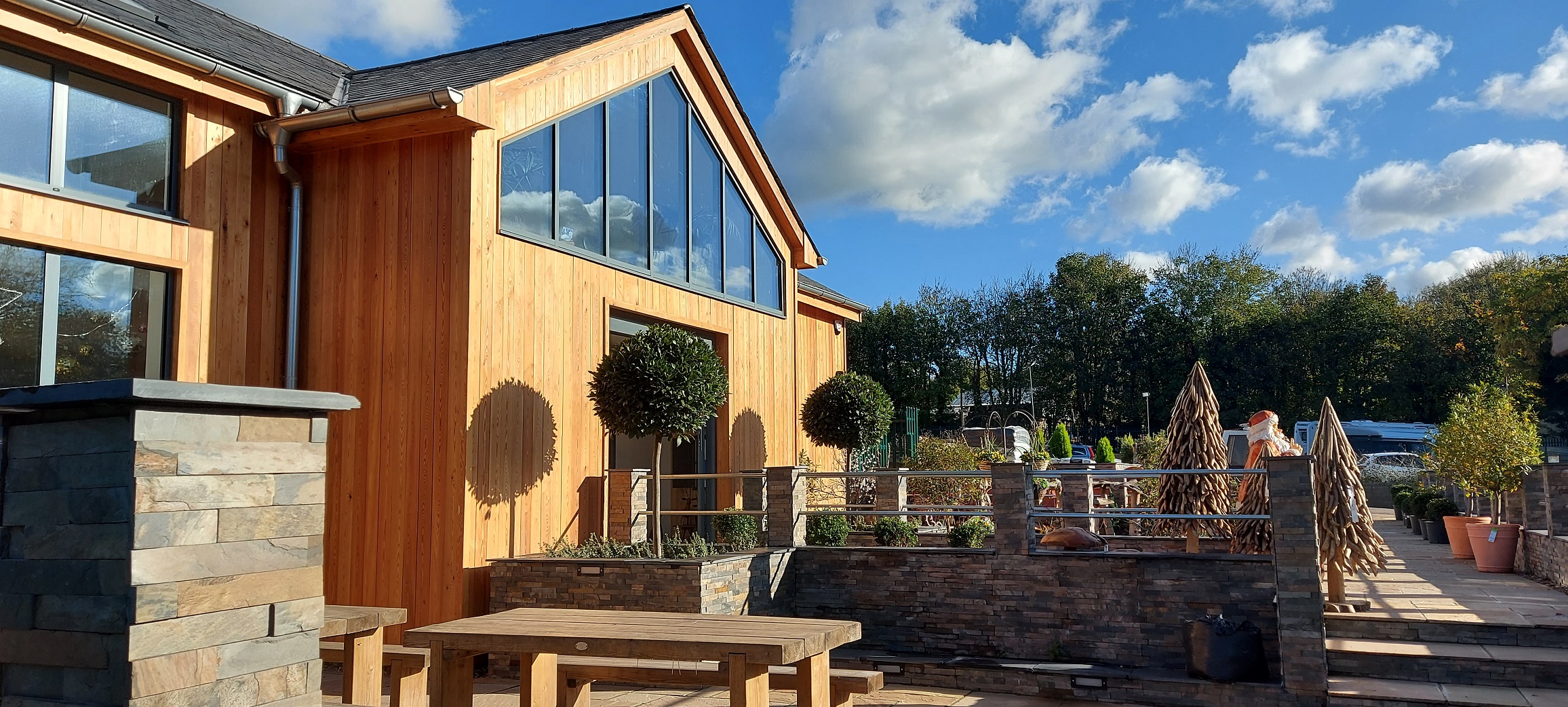 Our new gift shop and nursery is officially open!
Our beautiful new shop and coffee bar in Epsom is packed full of our best selling lavender goods, new product lines, English wines, gift ideas, home range and more.
Our coffee bar offers hot and cold drinks, delicious locally baked cakes, filling toasties and homebaked breads.
At the moment we have limited indoor seating but phase 2 of the project will see the opening of our new cafe in the early spring.
Find us at 139 Reigate Road, Epsom, KT17 3DW. We look forward to welcoming you!