Welcome to our New Website
After months of hard work, we are incredibly excited to announce the launch of our new website!
A lot has changed about Mayfield Lavender since it was first incoporated back in 2005. We've expanded and purchased an additional site, welcomed new faces and introduced new products. We were evolving, but our existing website could no longer keep up… it was time for a change. So, last year, we set out to create a new and improved website that encapsulated our business today.
Fast forward to today
Our new website is sleeker and easy to navigate, with clear links to our extensive range of products. We're also now able to shout about our new plans with our new purpose-built farm shop and coffee bar.
With its fresh design, improved functionalities, and full services list, we feel our new website gives a clear message about who we are, what we do and what we're capable of! What do you think? We value your opinion! Take a look around and let us know what you like (or don't like!) – all feedback is welcome and very much appreciated. Be sure to keep an eye on our 'News' section here on the website alongside our Facebook page – we update this regularly with the latest updates and inspiration.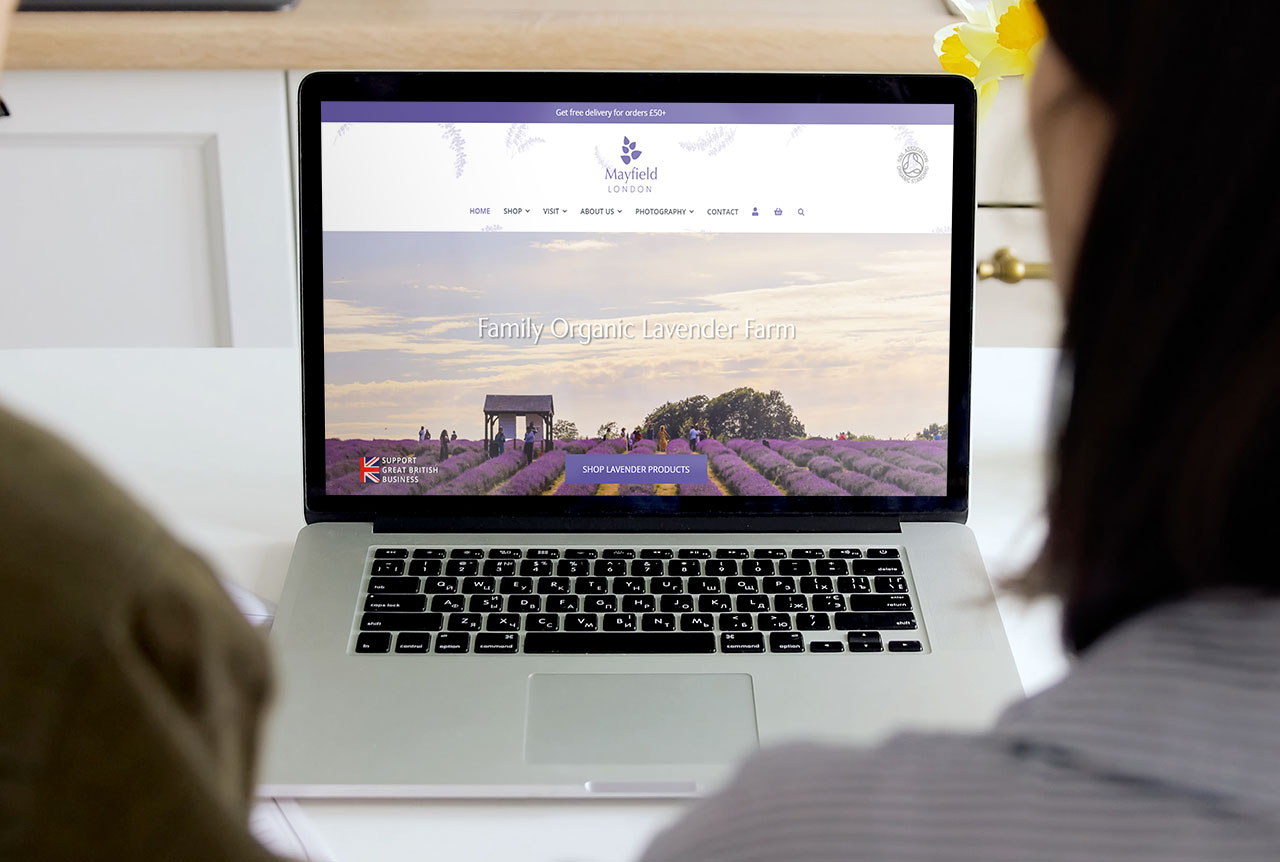 10% OFF
INTRODUCTORY OFFER
To celebrate the launch of our NEW website, we're offering 10% off on first orders placed online to customers who have registered with our new website, until the end of May.*
About Mayfield Lavender
Mayfield Lavender is an organic lavender farm and nursery, based in Surrey. Mayfield Lavender is proud to pioneer the revival of Lavender growing in the traditional home of Lavender in the UK. We started our project in 2002, incorporated Mayfield Lavender Ltd. in 2005 and opened it to the public for the first time in 2008. Mayfield Lavender Farm has now become THE destination for family days out, photographers and anyone who want to experience the beautiful flowers and fragrance as well as some of the products sold on-site.
Mayfield Lavender has not only revived appreciation of lavender but has brought organic farming to the tradition, making Mayfield Lavender the largest organic lavender farm in the UK, certified by the Soil Association.
*10% introductory offer cannot be combined with any other offer. Only valid on full-priced items. You must register with our new website and not have placed an order on here before to get the automatic discount at checkout.